Bathroom Mold Removal in Westport, CT
10/25/2022 (Permalink)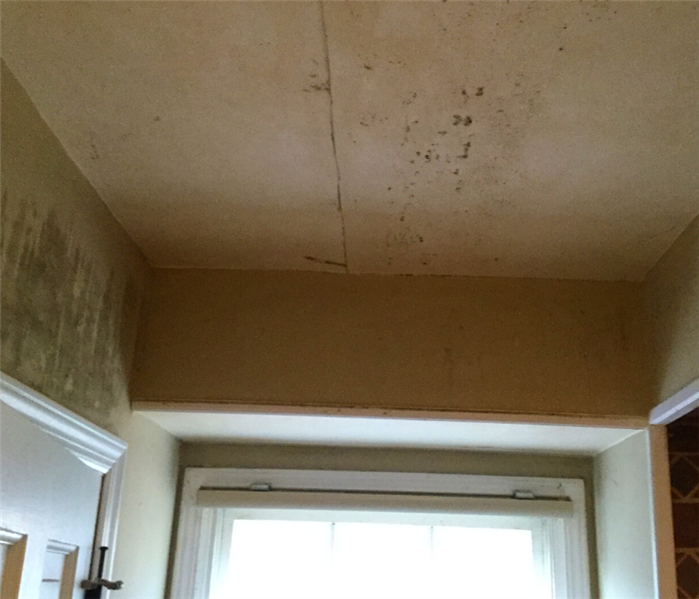 When you discover mold in your bathroom, call SERVPRO of Westport/Fairfield for professional bathroom mold remediation in Westport, CT.
Mold in Your Bathroom? Schedule a Free Estimate!
Did you know that your bathroom is one of the most common areas to discover mold in your home? With the high potential for leaks and water damage, mold in this space is far from uncommon.
Whatever the cause of your bathroom mold, it's important to seek prompt assistance for remediation. When left unaddressed, mold can quickly spread and even cause health problems.
If you need bathroom mold removal in Westport, CT, SERVPRO of Westport/Fairfield is Here to Help!
Call Us To Schedule A Free Remediation Estimate - 203-707-1952
Professional Bathroom Mold Remediation in Westport, CT
15+ Years Experience

IICRC Certified

Cleaning & Sanitizing

Free Mold Removal Estimates
If you're dealing with mold in your bathroom, you shouldn't ignore it. Mold will only continue to grow and spread, affecting numerous areas in your home.
When you need to get rid of mold in your bathroom, you want to use a company that has the right training and resources needed to properly remediate the issue. With over 15 years of experience in bathroom mold removal near Westport and the surrounding areas, you can trust SERVPRO of Westport/Fairfield to handle any size mold problem.
When you call our team for bathroom mold remediation in Westport, CT, our goal is to make the mold in your bathroom "Like it never even happened."
Common Causes of Mold in Bathrooms
Lack of ventilation
Leaky toilets
Leaky sinks or plumbing pipes
Bathroom Mold Remediation Process
SERVPRO of Westport/Fairfield uses a general remediation process to create a specialized plan for your bathroom mold removal in Westport, CT.
Step 1: Inspection and Mold Damage Assessment
A Project Manager carefully inspects your bathroom to identify all visible mold. From here, they develop an effective plan for complete bathroom mold remediation in Westport, CT. They will also take moisture readings to determine if your mold is due to a moisture problem.
Step 2: Mold Containment
Our professionals use various containment methods to prevent mold spores from spreading throughout the remediation process. This step may include setting up negative air chambers and physical barriers to contain the affected area, as well as turning off your property's HVAC system.
Step 3: Air Filtration
Your local SERVPRO in Westport, CT uses specialized filtration equipment, like air scrubbers and HEPA vacuums, to remove microscopic mold spores from the air and to help prevent the spread of mold or lingering spores once remediation is complete.
Step 4: Removing Mold and Mold-Infested Materials
Depending on the amount of mold growth and types of materials affected, the remediation process can vary significantly. In most cases, our experts disinfect all affected surfaces with antifungal and antimicrobial treatments to eliminate mold colonies and to help prevent new ones from forming. In cases of severe mold growth, it may also be necessary to dispose of mold-infested porous materials, like drywall and insulation.
Step 5: Cleaning Contents and Sanitizing
Our team uses a variety of techniques and products to properly clean all of your belongings affected by bathroom mold. We're also trained to remove unwanted odors that may have developed using industrial air scrubbers and fogging equipment.
Step 6: Restoration
Depending on the level of mold damage, drywall, subfloors, and other building materials may have been removed. Our in-house construction division seamlessly takes over during the restoration step to complete any needed repairs or renovations. This may involve anything from minor repairs, like replacing drywall or flooring, to the major reconstruction of entire rooms in a home or business.
Call Today To Schedule A Free Estimate For Bathroom Mold Remediation Services in Westport, CT - 203-707-1952